by Rob Smith, Cataloguing Co-ordinator, UOSH
The following is part of series for World Audiovisual Heritage Day 2020, where people were given the opportunity by the Unlocking Our Sound Heritage team at National Library of Scotland to listen to recordings that they had not been able to listen to for a long time, asking them to reflect on listening in to the past.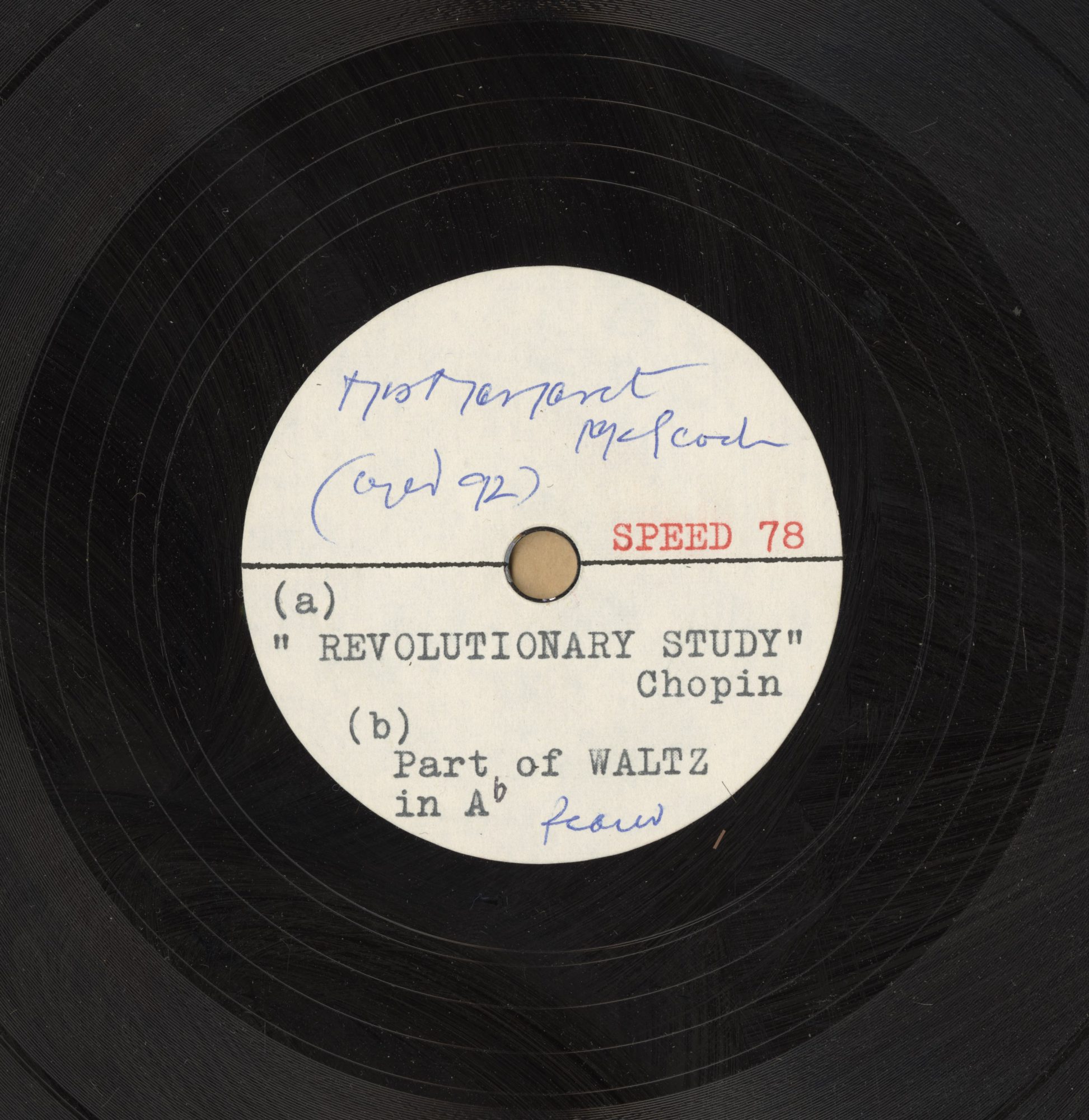 Hidden amongst old vinyl and shellac records are usually some special and very unique audio gems. 'Instantaneous' discs offered people a means of making a recording instantly and taking it home with them (https://obsoletemedia.org/acetate/). While they resemble 78rpm shellac records, they are much more fragile and it was not unusual for these discs to only get played a handful of times. In fact, they might not be played for decades as the technology to play them fell out of fashion and then into obsolescence.
Fiona Petrie and her mother, Caroline Campbell, have two of these discs in their possession. One of these discs contains recordings of Caroline's grandmother, Margaret McGeoch, playing piano at age 92.
Fiona and Caroline joined me for an interview to talk about this disc and what it was like to listen to the recordings found on it. Caroline was "totally impressed" by her grandmother's piano playing and her ability to play these complex classical pieces from memory. Fiona never had the chance to meet her great-grandmother. She found the anecdotes and "little stories" told by Caroline, which were evoked by listening to the recordings, exciting to hear as it allowed her to connect with her family's past.
Listen to Margaret at the piano while I talk to Fiona and Caroline about these recordings below. Many thanks to Fiona and Caroline (and Margaret) for taking part!