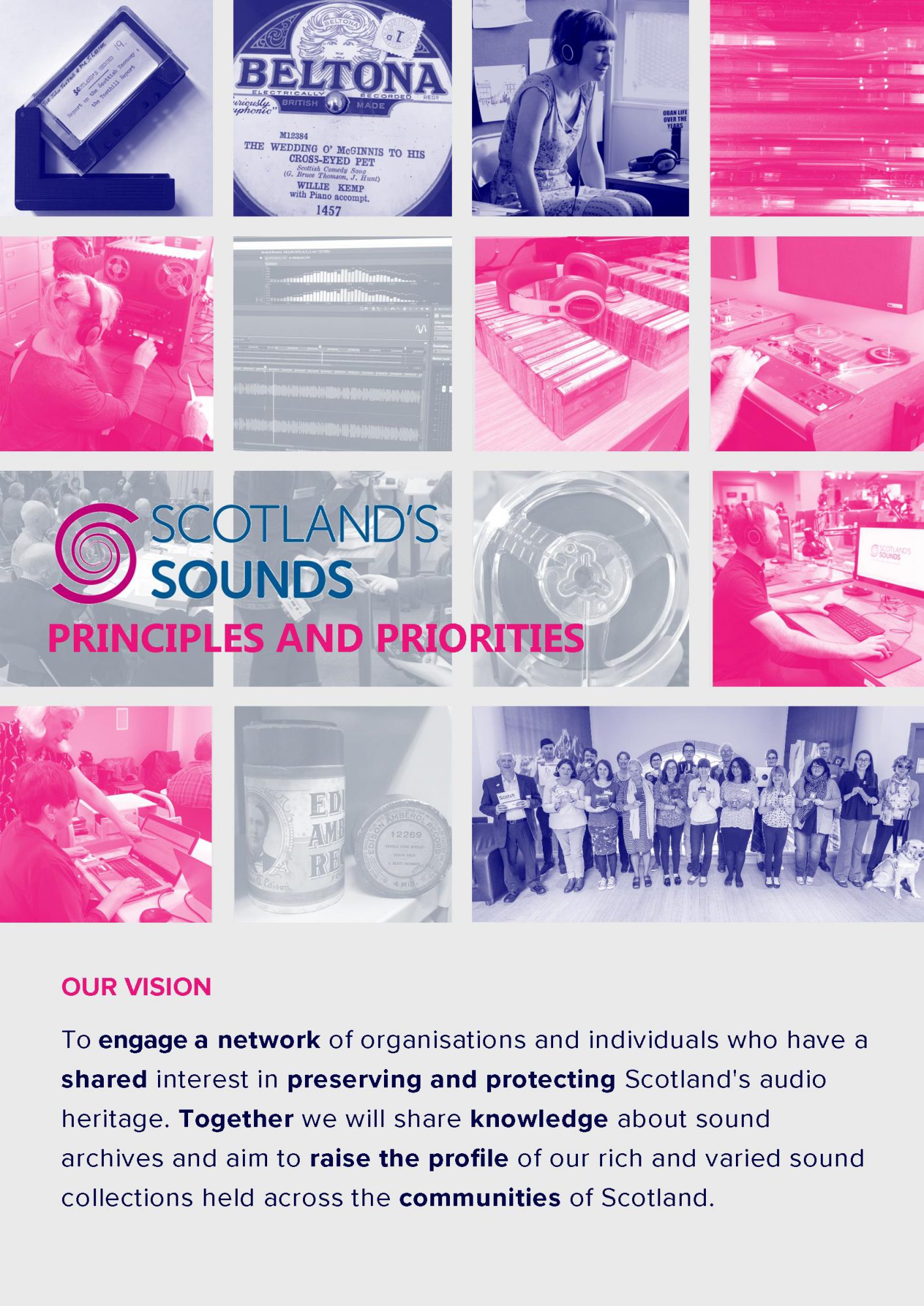 The Scotland's Sounds network includes a range of people from museums, libraries, archives and private collections who want to work together to preserve and share Scotland's recorded sounds.
These sounds recordings may be analogue or digital, and the recordings' content could be music, radio broadcasts, oral history, sound art or environmental sounds.
Regular stakeholder meetings are coordinated across Scotland by the National Library of Scotland in order to strengthen ties between organisations caring for sound collections and share responsibility for their sustainable access for the benefit of the public. The network also aims to proactively increase engagement with Scotland's sound heritage.
The strategic vision for the Scotland's Sounds network states:
'To engage a network of organisations and individuals who have a shared interest in preserving and protecting Scotland's audio heritage. Together we will share knowledge about sound archives and aim to raise the profile of our rich and varied sound collections held across the communities of Scotland. '
Key Principles and Priorities
Over the next 5 years to 2025, we will focus on the following key principles and priorities in order to achieve our vision:
Principle 1: Sound Recordings are invaluable and fragile. They need to be preserved and protected.
Principle 2: Sound is an engaging format. We must make our sounds accessible and available as widely as possible.
Principle 3: Our communities and collections will benefit by collaborating across a distributed collection network.
We will focus on the following priorities:
·     Preserve
·     Connect
·     Collect
·     Fund
Read more in the Scotland's Sounds Principles and Priorities (PDF)
Do you hold a sound collection, or represent those who do? Do you want to help us preserve and make use of our sound collections? We'd love to welcome you to our network – to join sign up via our mailing list.